ShoreExcursioneer Reviews
Welcome to Shore Excursioneer Reviews by Shopper Approved!

At Shore Excursioneer, we love to hear about your shore excursion booking experience with us so that potential clients get a great insight on the service, added value and prices we provide when shopping for cruise excursions. We also receive great and valuable information on how to constantly improve what we do on a daily basis so that possibly all our clients leave a great review of Shore Excursioneer.
Shore Excursioneer has teamed up with one of the industry leaders when it comes to reviews, Shopper Approved. They are a third party review company that makes sure all reviews are genuine and verified. This is why Shopper Approved is one of the few appointed review partners for Google.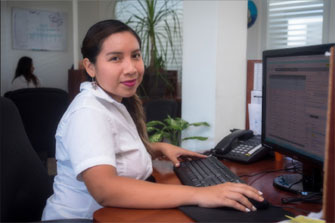 Recommend this Company
★★★★★ Average
Would Buy Again
★★★★★ Average
Customer Service
★★★★★ Average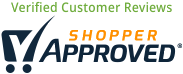 We now offer more than 65,500 reviews from clients who have booked with Shore Excursioneer. These are reviews you can trust from actual clients of ours. See below all of the reviews and have fun booking your cruise shore excursions with Shore Excursioneer!
★★★★★
Drew
Toronto, Canada
Today
"Great place to book tours. We always use them and highly recomend."
★★★★★
James M
Brandon, Mississippi, US
Yesterday
"very good experience with this booking company. the web site is user friendly and quick to change if needed."
★★★★★
Christopher J
Spring, TX, US
Yesterday
"I've used ShoreExcursioneer every time I've gone to Mr. Sanchos."
★★★★★
Robin J
Baton Rouge, LA, US
2 days ago
"Great company! Will use them over and over again"
★★★★★
Carol B
Indio, California, US
2 days ago
"The website was somewhat confusing. The prices were very competitive."
★★★★★
Terri
Watauga, Texas, US
2 days ago
"Love love love this place"
★★★★★
Catherine F
Rockville , Maryland, US
2 days ago
"Excellent and friendly service"
★★★★★
Keeva P
Adairsville, GA, US
2 days ago
"Have used before Good experience"
★★★★★
Sarah V.
Orlando, Florida, US
2 days ago
"We cruise alot and only use this company."
★★★★★
Brooke S
Fremont, Michigan, US
3 days ago
"Booked a beach day in costa maya with this site and it was AMAZING! Can't wait to try out the beach day in Ocho Ríos! "
★★★★★
Michelle B
Wilmington, NC, US
3 days ago
"I love Shore Excursioneer! Website is so easy to use! This is my 3rd time booking with you and I won't hesitate to book with you in the future! "
★★★★★
Tommy R
Houma, Louisiana, US
3 days ago
"this is our 4th cruise and booked all 4 from this site, keep up the GREAT JOB thank you "
★★★★★
Janice B.
Trenton, NJ, US
3 days ago
"This is the best company to book with. They save us big money on great tours."
★★★★★
Dawn J
Seattle, Washington, US
4 days ago
"we have 2 more ports to book I will be back !"
★★★★★
Jason M
Fernandina Beach, Florida, US
4 days ago
"Great options!"
★★★★★
Laura
Kemah, Texas, US
4 days ago
"2 thumbs up!"
★★★★★
Nam
Tucson, Arizona, US
5 days ago
"Booking here just as ez at 123!"
★★★★★
Kenneth W
vance, alabama, US
5 days ago
"good prices and lots of choices"
★★★★★
Ginger T
Comanche, OK, US
5 days ago
"Fast & reliable service"
★★★★★
Andrea B
Griffin, Georgia, US
6 days ago
"Shore excursioner is by far my favorite booking company for my travels. Always a happy customer with many great excursions."
★★★★★
Jerry E
Wichita Falls, Texas, US
6 days ago
"Voila!"
★★★★★
Lorie B
New Orleans, LA, US
6 days ago
"Very easy & informative."
★★★★★
alena k
Midwest City, OK, US
6 days ago
"Love booking through ShoreExcursioneer!!!"
★★★★★
Richard J
Thurmont, Maryland, US
6 days ago
"Easy process to shop and check out. Looking forward to our excursion. Thanks!!"
★★★★★
George
Lake Tahoe, Nevada, US
6 days ago
"We love using this company!"
★★★★★
Tamara M
The Colony, Texas, US
7 days ago
"this is a great site"
★★★★★
Francis M
Houston, Texas, US
7 days ago
"Love that you're always a better value than Carnival"
★★★★★
Diana M
100 Mile House, British Columbia, CA
7 days ago
"Loved the different excursions than the cruise line selections."
★★★★★
crystal w
Eatonton, GA, US
7 days ago
"We love shore excursioneer. Always a great experience. We use then every time we cruise."
★★★★★
Jimmy A
Pilot Point, Texas, US
8 days ago
"Mr.Sancho's is the best this will be our second time here, and also our second time using Shore Excursioneer."
★★★★★
Vincent J
Asheboro, North Carolina, US
8 days ago
"This will be our third time going to Mr Sanchos. Love it!!"
★★★★★
Hilary B
Marion, IL, US
8 days ago
"Thanks you saved me a lot of money! "
★★★★★
Kourtnee J
Salt Lake City, Utah, US
8 days ago
"Love it"
★★★★★
Fran B
Hamilton, Ontario, CA
8 days ago
"Great variety of options, much better value than other companies offer. I had difficulty paying with my PayPal which is why I rated a 4 star review. Was this their fault, I don't know. I then called the direct line and they were very knowledgeable and helpful, I'd definitely book again."
★★★★★
Marian S
Purdy, Missouri, US
8 days ago
"Booking this excursion was quick and simple."
★★★★★
Faith A
Royersford, Pennsylvania, US
9 days ago
"QUICK AND EASY!"
★★★★★
Donna T
Abilene, TX, US
9 days ago
"We always book thru Shoreexcursioneer.com and recommend it to the cruise groups we lead. "
★★★★★
Michael C
Reno, Nevada, US
9 days ago
"booking easy task"
★★★★★
Martha T
Bedford , Indiana, US
9 days ago
"Great experience every time with Shore Excursioner"
★★★★★
Shonya H
BURLESON, TX, US
9 days ago
"We have booked with ShoreExcursioneer in the past and had no doubt to book with them again for this trip. "
★★★★★
Marian S
Purdy, Missouri, US
10 days ago
"The booking process was quite simple."
★★★★★
Pamela J
Sunderland, England, GB
10 days ago
"Next price and easy web site"
★★★★★
Donna N
Dayton, Ohio, US
10 days ago
"Website was very clear on what you provide and easy to navigate. The pop up which showed our cruise ship port hours and days was a nice bonus."
★★★★★
John H
Columbia, Tennessee, US
11 days ago
"I always book thru Shore excursioneer. I wouldn't book anywhere else. the customer service is impeccable. Thanks. "
★★★★★
William R
Lake Charles, LA, US
11 days ago
"ALWAYS, ALWAYS EASY & BEST. CHEAPER THAN OTHERS ALSO. LOVE THEM."
★★★★★
Linda M
Crystal Lake, IL, US
11 days ago
"I had an issue booking with my credit card but they were very helpful in getting it resolved!"
★★★★★
Lonnie C
Perrin, Texas, US
12 days ago
"LOVE IT"
★★★★★
Ginger T
Comanche, OK, US
12 days ago
"Outstanding and fast service!!!"
★★★★★
Bruce P
Garner, North Carolina, US
12 days ago
"Your website was very informative with reasonable rates. I am looking forward to our experience."
★★★★★
Timothy M
Spring Hill, Florida, US
13 days ago
"We've used Shore Excursioneer several times and have always had great results."
★★★★★
John W
Sauk Centre, Minnesota, US
13 days ago
"Easy Booking"
★★★★★
Breana F
YORBA LINDA, California, US
Yesterday
"Easy to book with, and customer service is always there to help out. "
★★★★★
Donna L
Edmonton, Alberta, CA
Yesterday
"Everything went super with a booking in Aruba last week so we using again this week for St Lucia.So far really pleased."
★★★★★
Twana C
Livermore , Kentucky , US
2 days ago
"Always easy booking"
★★★★★
Maria C
Parrish, Florida, US
2 days ago
"Great service. Used several times before, and will use again!"
★★★★★
John W
Manassas, VA, US
2 days ago
"Easy.. Thank you."
★★★★★
Nicole G
Richmond, VA, US
2 days ago
"This seemed really simple. Thanks!"
★★★★★
Deborah J
Sugar Land, TX, US
2 days ago
"Shore Excursioneer is my go to company when booking excursions. Great selection, great prices and excellent customer service!"
★★★★★
Marci M
Flower Mound, TX, US
2 days ago
"Love Shore Excusioneer. Have done trips with them before. Great company, great people!"
★★★★★
Valerie P
Tauranga, Bay of Plenty, NZ
3 days ago
"This is the only site I was able to book this excursion through, so 10/10!"
★★★★★
DONALD M
Yorkville , ILLINOIS, US
3 days ago
"If the excursion is as easy as the booking process it will be a five star day. "
★★★★★
Betty C
Beeville, Texas, US
3 days ago
"So easy to maneuver thru the site. Very user friendly "
★★★★★
Jeanette W
Binghamton, NY, US
3 days ago
"Easy!"
★★★★★
Dawn J
Seattle, Washington, US
4 days ago
"I just booked 3 ports for April.We are coming back to same ports in July and will book again with you"
★★★★★
Diane D
Medicine Lodge, Kansas, US
4 days ago
"I would have liked to pay the balance at the time of booking"
★★★★★
Marsha P
Little Rock, Arkansas, US
4 days ago
"I always book with your company when cruising!"
★★★★★
Karen T
Chandler, Texas, US
5 days ago
"Easy and quick."
★★★★★
Michael C
Powderly, Texas, US
5 days ago
"Great site with easy to understand registration for excursion. "
★★★★★
Angel C
Indianapolis, Indiana, US
5 days ago
"Thank you."
★★★★★
Herschel R
Fults, Illinois, US
6 days ago
"Always easy with shore excursioneer. Never had a bad experience so far. "
★★★★★
Connie H
Huntsville, Alabama, US
6 days ago
"We have booked with your company many times in the past... always satisfied with our excursions... and the times that we have missed our port for whatever reasons, your company has always been great about refunding our money. Very satisfied customers! Great jib Shore Excursioneer!!"
★★★★★
Marissa J
Annapolis, Maryland, US
6 days ago
"Very helpful!"
★★★★★
Dwain G
Ainsworth, Nebraska, US
6 days ago
"Outstanding service"
★★★★★
Blanca R
HOUSTON, TEXAS, US
6 days ago
"Super easy!"
★★★★★
Laurie H
Palm Harbor, Florida, US
6 days ago
"Highly recommended by family members"
★★★★★
Monica G
Baskin, Louisiana, US
7 days ago
"This is the second time I have used this site. Haven't been on the excursion I just booked but my first time was flawless. Definitely recommend. "
★★★★★
Vicki R
Lumberton, TX, US
7 days ago
"Easy checkout!"
7 days ago
"Ease of website! Many great excursions! Can't wait to book again!!"
★★★★★
Jennifer H
Thomson, Georgia, US
7 days ago
"Very easy to use and excellent ratings!"
★★★★★
Jackie
Houston, TX, US
7 days ago
"We only use Shore Excursioneer now. They save us money and have more options than the ship!"
★★★★★
Suh,Don D
Round Rock, Texas, US
8 days ago
"VERY GOOD ADVERTISEMENT."
★★★★★
Alan W
Powder Springs, Georgia, US
8 days ago
"Great selection of excursions and always quick and easy to check out!"
★★★★★
Chonticha M
Raleigh, North Carolina, US
8 days ago
"My third time using this website. Great experiences so far..thanks!"
★★★★★
Furniss H
Shreveport, LA, US
8 days ago
"Excellent customer service"
★★★★★
Christina L
Granville, Ohio, US
8 days ago
"Very easy to book my excursion."
★★★★★
Lou
Culver City, CA, US
8 days ago
"Started using this company years ago. Never will book anywhere else!"
★★★★★
Ron C
Port Neches, TX, US
9 days ago
"Very convenient.......as always I am greatful once again"
★★★★★
Mac M
Logansport, Louisiana, US
9 days ago
"Very easy to book ! Thanks"
★★★★★
Maricela R
San Antonio, Texas, US
9 days ago
"Easy"
★★★★★
Michael G
Nashua, New Hampshire, US
9 days ago
"Susana was very helpful in the CHAT feature. "
★★★★★
Doug P
Winston-Salem, North Carolina, US
10 days ago
"used you before"
★★★★★
Beth B
Milwaukee, Wisconsin, US
10 days ago
"easy and fast booking! Cant wait!!"
★★★★★
Ron D
Pueblo, Colorado, US
10 days ago
"We are anxious to take this tour of Seville. It is reasonable and will tour everything that was on our list of wanting to do while there. I'll write a review later on the actual tour."
★★★★★
Mario A
Gaithersb urg, Maryland, US
10 days ago
"Very easy website to pick excursions."
★★★★★
Scott B
Carriere, Mississippi, US
11 days ago
"Easy to book."
★★★★★
Deborah R
Cleveland, Tennessee, US
11 days ago
"Love your service. Use it often. Thank you."
★★★★★
Sofia S
baytown, Texas, US
11 days ago
"Have used Shore Excursioneer for several excursions now and trust them."
★★★★★
Alecia R
Spring, TX, US
12 days ago
"The agent was so helpful thanks for everything."
★★★★★
Doris D
Wills Point, Texas, US
12 days ago
"Really appreciated Susana for helping me get this booked!!!"
★★★★★
Toby J
Church Point, Louisiana, US
13 days ago
"Very Good!!"
★★★★★
Jason H
White pine , Tennessee , US
13 days ago
"Honeymoon celebration."
★★★★★
aleatha g
louisville, Kentucky, US
13 days ago
"Always book through you!! Great people to work with!!"
More shoreexcursioneer.com Reviews