ShoreExcursioneer Reviews
Welcome to Shore Excursioneer Reviews by Shopper Approved!

At Shore Excursioneer, we love to hear about your shore excursion booking experience with us so that potential clients get a great insight on the service, added value and prices we provide when shopping for cruise excursions. We also receive great and valuable information on how to constantly improve what we do on a daily basis so that possibly all our clients leave a great review of Shore Excursioneer.
Shore Excursioneer has teamed up with one of the industry leaders when it comes to reviews, Shopper Approved. They are a third party review company that makes sure all reviews are genuine and verified. This is why Shopper Approved is one of the few appointed review partners for Google.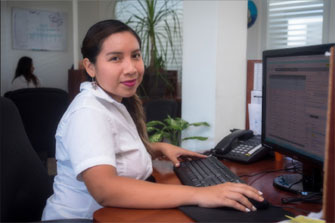 Recommend this Company
★★★★★ Average
Would Buy Again
★★★★★ Average
Customer Service
★★★★★ Average
We now offer more than 66,900 reviews from clients who have booked with Shore Excursioneer. These are reviews you can trust from actual clients of ours. See below all of the reviews and have fun booking your cruise shore excursions with Shore Excursioneer!
★★★★★
Michael O
Sturbridge, MA, US
Today
"I'm so glad I found you web site!! MUCH better than booking through the cruise line!!! I'm going to use your services from now on! Thank you!!"
★★★★★
Jackson
Phoenix, Arizona
Yesterday
"Best of the best! Price, service, and quality/variety of tours."
★★★★★
Kristin M
Longview, Texas, US
2 days ago
"Love Mr. SANCHOS!!!"
★★★★★
Kathy K
Lake Alfred, FL, US
2 days ago
"Your website is awesome! Very easy to navigate and very informative! Can't wait to get to Curacao!"
★★★★★
Shelly A
Spring Branch, Texas, US
2 days ago
"On my last cruise in May 2019, my ship was rerouted due to a medical emergency on board. Basically, we woke up on the ship at a port instead of another fun day at sea. I was unsure of how the excursions planned would be handled at that point. The reservations through shoreexcursioneer were all adjust for us automatically for the new schedule as we were arriving in different ports on different days. I was very greatful to have booked our excursions with your company. Great job! Keep it up."
★★★★★
Tony
Baton Rouge, LA, US
2 days ago
"We only book with Shore Excursioneer. They are the best!"
★★★★★
Brandie G
Graham, usa, US
3 days ago
"Great help"
★★★★★
Amanda L
Big Spring, Texas, US
3 days ago
"Awesome site 👍 love booking through Shoreexcursioneer"
★★★★★
Janet A
Albuquerque, NM, US
4 days ago
"So easy and you have wonderful excursions!"
★★★★★
Bryon D
West Mansfield , Ohio, US
4 days ago
"This company is great to use! Used in the past will use again!"
★★★★★
DOUGLAS S
portsmouth, VA, US
4 days ago
"Fast & easy"
★★★★★
Billy D
Gilmer , Texas, US
4 days ago
"Easy process"
★★★★★
jodi s
keenesburg, CO, US
4 days ago
"Fast and easy"
★★★★★
David B
Fort Mill, South Carolina, US
5 days ago
"Very easy booking process"
★★★★★
Teresa L
Lafayette, Indiana, US
5 days ago
"We have had wonderful experiences with Shore Excursioneer. The tour guides have been fantastic and are very accommodating. The tours are very reasonably priced and the guides are very easy to find once the ship has docked and we disembark."
★★★★★
Mark I
Rexburg, Idaho, US
6 days ago
"Website is user friendly and makes it easy to know my options for each port. I like that they know which cruise I am on and give a pop up itinerary to know which days I am in which port. That makes it easy so I do not have to switch between the cruise website and this website. Great experience so far, can't wait for my cruise!"
★★★★★
Andrew S
New York City, New York, US
6 days ago
"Easy, Breezy to book! Great start."
★★★★★
Alea G
Fort Worth, TX, US
6 days ago
"It was so easy to book!!! And SO MUCH MORE to do!! "
★★★★★
Doretha J
St Louis, Missouri, US
7 days ago
"You made it easy and we are looking forward to using you all again."
★★★★★
Debra G
Bogalusa , Louisiana , US
7 days ago
"I booked with y'all before and it's simple. "
★★★★★
Scott C
Worthington, Pennsylvania, US
7 days ago
"Very easy to book on line and very descriptive. We are excited to take advantage of this excursion!"
★★★★★
Robert R
Los Angeles, CA, US
8 days ago
"We have used them for several excursions and have been very happy"
★★★★★
Nicole K
Splendora, Texas, US
8 days ago
"Booking was fast and easy!"
★★★★★
curtis u
Tyler, Texas, US
8 days ago
"Always so easy to find the right shore excursion and book it!!"
★★★★★
Nicole K
Splendora, Texas, US
9 days ago
"Very easy booking process! Great prices will book again!"
★★★★★
matthew b
brookshire, texas, US
9 days ago
"soe asy love just paying deposits"
★★★★★
Jeanne R
Baton Rouge, LA, US
9 days ago
"I've always had great experience with shoreexcursioner so there was no question is who I'd use again for my upcoming trip!!!!"
★★★★★
Jessica B
Pensacola, Florida, US
10 days ago
"I LOVE ShoreExcursioneer! I had a question about a accomadation for a particular excursion and Milo was able to explain and offer a solution to my booking request! Thanks Milo!"
★★★★★
Kieran H
Atlanta, Florida, US
10 days ago
"Customer care was great when I called "
★★★★★
Hazel G
Montgomery, Alabama, US
10 days ago
"I love the ease that I was able to search just my ports and book so quickly."
★★★★★
Lizzie V
Miami, Florida, US
10 days ago
"Very easy"
★★★★★
Debora A
Cleveland, TN, US
11 days ago
"Easy online booking!"
★★★★★
Rebecca J
Dandridge, Tennessee, US
11 days ago
"Have a great selection of excursions plus a discount for booking multiple excursions."
★★★★★
david m
Goodyear, Arizona, US
11 days ago
"Much better prices than the cruise ships. "
★★★★★
Lindsey M
Tulsa, Oklahoma, US
12 days ago
"I found this booking super easy. I also love that you can pay the deposit up front and the rest on arrival. "
★★★★★
Scott C
Worthington, Pennsylvania, US
12 days ago
"Very easy to do and excited to see and do our excusion!"
★★★★★
Deborah J
Sugar Land, Texas, US
12 days ago
"Super easy to book, great prices and great customer service!"
★★★★★
Stephanie S
Shelby Township, MI, US
12 days ago
"Never a bad experience with ShoreExcusioneers. "
★★★★★
Genevieve H
Holly Ridge, North Carolina, US
12 days ago
"Actually it was easy, I stressed out for nothing."
★★★★★
Rogers W
Houston, Texas, US
12 days ago
"Fast and easy, just the way it is supposed to be. "
★★★★★
Ronald C
Grenada , Mississippi , US
12 days ago
"Easy"
★★★★★
Callie E
Hurst, Texas, US
13 days ago
"Cannot wait to see Cozumel"
★★★★★
Maritza G
Sugar Land, Texas, US
13 days ago
"Super easy!"
★★★★★
Howard K
Pasadena, MD, US
13 days ago
"Everything is easy and informative."
★★★★★
Anthony C
New York City, New York, US
13 days ago
"So far so good. Thanks!"
★★★★★
SARAH G
FROST, TX, US
13 days ago
"I love that the website links up to your cruise itinerary. Also, I am very thankful that your team over saw an excursion i was about to purchase and removed it seeing that it wouldn't link up to our timing."
★★★★★
William A
Rochester, NY, US
13 days ago
"Good comprehensive information about excursions and easy to book."
★★★★★
Martha M
peekskill, New York, US
14 days ago
"So fast and easy to book!!!"
★★★★★
MARGRET S
Houston, Mississippi, US
14 days ago
"Thanks for booking the cheapest deals!"
★★★★★
Richard M
Newport, North Carolina, US
14 days ago
"Always a great experience and great excursions with Shore Excursioneer"
★★★★★
Jessica D
Johnson City, Tennessee, US
14 days ago
"Fast and easy"
★★★★★
Paris W
Pensacola, FL, US
Yesterday
"Another great booking experience with ShoreExcursioneer. Purchased All Day Inclusive passes for myself, hubby, son and his fiance' to go back to Mr Sanchos for a fun filled day in Cozumel. Yay!! We cannot wait to sail away on our upcoming cruise in September 2019 and enjoy an awesome day at Mr Sanchos again!! The staff are awesome and will make you laugh and feel at home...Yipee yay!! - Paris and family"
★★★★★
Debbie H
Piggott , Arkansas , US
2 days ago
"Thanks, love your site!"
★★★★★
Jeanne M
Durangp, Colorado, US
2 days ago
"easy to easy, book and pay for excursions!"
★★★★★
Stevie W
Dallas, Texas, US
2 days ago
"I always booked with you guys and I've never had a problem. "
★★★★★
STELIANOS M
Tampa, Florida, US
2 days ago
"Very easy to do"
★★★★★
Belinda B
Houston, Texas, US
3 days ago
"Thank you everything went well ."
★★★★★
Kathryn W
Hondo, Texas, US
3 days ago
"I love that it is so easy to book the excursions! We have used Shore Excursioneer before and we have always been VERY happy"
★★★★★
Jenn
Calgary, Canada
3 days ago
"Love using your services. We always save money on great tours."
★★★★★
Bill M
Grain Valley, MO, US
4 days ago
"Very easy check out process and the site is very user friendly"
★★★★★
Terry R
Houston, Texas, US
4 days ago
"My go to excursion booking service"
★★★★★
Rachel B
Murrieta, California, US
4 days ago
"Easy Booking"
★★★★★
Hugh T
Semington, England, GB
4 days ago
"So easy to book, and such great value. More variety than the cruise company offers, and much better prices."
★★★★★
Yvonne B
Seogoville, Texas, US
5 days ago
"So easy love it 5stars"
★★★★★
Samantha E
Grand Prairie, Texas, US
5 days ago
"Always fast & easy to book. No hassel"
★★★★★
JED L
Menlo Park, California, US
5 days ago
"Very quick and easy. and like the small deposit required "
★★★★★
Laura B
Kissimmee, FL, US
6 days ago
"Very simple and easy to reserve."
★★★★★
Stacy P
Pearland, Texas, US
6 days ago
"Very easy transaction! Thank you will use again for sure. "
★★★★★
Jesse
Deer Park, Texas, US
6 days ago
"When you want the best, book here!"
★★★★★
DOROTHY J
IRVINE, CA, US
7 days ago
"Have used you in other countries and been very pleased."
★★★★★
Charles P
Mount Vernon, Arkansas, US
7 days ago
"Easy is the way I like it. This was very simple "
★★★★★
Martha
Sugarland, TX, US
7 days ago
"The best place to buy excursions."
★★★★★
Ricardo F
Tampa, FL, US
8 days ago
"LOVED IT>>>>>Great place to book any excursion"
★★★★★
Charles l
Barling , Arkansas, US
8 days ago
"Have always booked excursions with you. Never disappointed!"
★★★★★
Erleen Z
Hormigueros, Puerto Rico, PR
9 days ago
"This site is sooo easy to use and the customer support received, specifically by Eduardo, was outstanding. He responded to my requests and questions super fast. Would definitely recommend and use for future excursions."
★★★★★
Diana P
Tomball, Texas, US
9 days ago
"So easy!😊"
★★★★★
Roger
Eagle Pass, Texas, US
9 days ago
"Only place we book."
★★★★★
Kathy B
Rogers, Arkansas, US
10 days ago
"Easy to use reservation site and like the idea of doing a deposit and pay day of visit"
★★★★★
Delbert L
Savoy, TX, US
10 days ago
"Great !!!!!"
★★★★★
Peggy L
Baltimore, Maryland, US
10 days ago
"TY for the live chat explaining the PayPal requirement for payment. "
★★★★★
Monique R
Woodside, NY, US
10 days ago
"This is the second time I am booking through you, and everything has worked out perfectly !!"
★★★★★
Larry
Austin, Texas, US
10 days ago
"You are the best tour booking company!"
★★★★★
Samuel D
Cleveland, Tennessee, US
11 days ago
"Booking was very user friendly!"
★★★★★
david m
Goodyear, Arizona, US
11 days ago
"Great prices and guaranteed."
★★★★★
Christy P
Watauga, TEXAS, US
11 days ago
"Fast & easy to navigate."
★★★★★
Edelina D
San Antonio , Texas, US
12 days ago
"I've been using Shoreexcursioneer for a long time. Always satisfied with your service. Thank you so much!"
★★★★★
Genita S
Simpsonville, SC, US
12 days ago
"Booking was fast and easy"
★★★★★
Amber K
Vinita, Oklahoma, US
12 days ago
"I have used this company before for booking excursions and have been very pleased. I will continue to book through Shoreexcursioneer for future cruises and tell everyone I talk to that it is the way to go."
★★★★★
Denise T
Jacksonville, Florida, US
12 days ago
"ALL SEEMS SO EASY TO DO. SITE IS VERY EASY TO LOOK THROUGH. CHAT IS RIGHT THERE FOR ANY QUESTIONS."
★★★★★
Emily A
Massapequa, New York, US
12 days ago
"Always love the choices and prices! Been using them for many years now!"
★★★★★
Candice M
Los angeles, CA, US
12 days ago
"Highly recommended!fast,easy great service."
★★★★★
Anthony R
Dallas, Texas, US
12 days ago
"Love this website"
★★★★★
cindy g
Chattanooga, Tennessee, US
13 days ago
"loved the ease of booking and only having to pay deposit and pay rest day of excursion. feels safer!"
★★★★★
Rusty D
Ennis, Texas, US
13 days ago
"User friendly site makes booking a dream. "
★★★★★
Clifton P
Clarksville, Tennessee, US
13 days ago
"Fast and easy. Thank you."
★★★★★
Christopher D
Sterling, Pennsylvania, US
13 days ago
"Karla was awesome, she walked me through the whole thing and made this very easy. Thank you Karla."
★★★★★
Dedra R
Clovis, New Mexico, US
13 days ago
"Super easy to book!"
★★★★★
ALBERT B
FISCHER, TX, US
13 days ago
"We Love Shoreexcursioneer!!"
★★★★★
David B
Fort Worth, Texas, US
14 days ago
"First time user. Very easy to use website and easy to purchase."
★★★★★
jason h
amarillo, TX, US
14 days ago
"VERY NICE SITE TO BOOK FROM"
★★★★★
dedra M
Gainesville, GA, US
14 days ago
"You do a great job."
★★★★★
Edward A
Oscar, LA, US
14 days ago
"Sweet, simple, and best price. What else could you ask for? Thanx!"
More shoreexcursioneer.com Reviews