Shore Excursioneer Excursions Reviews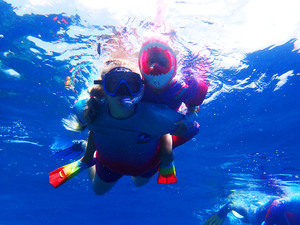 Roatan Best Experience Excursion S6176
5.0/5










1 Review
+ Add Review

We LOVED this excursion!! We honestly were a little worried at first because the excursion looked too good to be true. But it really was everything it promised and more! A couple highlights: -our group was only 4 tourists large which was just our party. It was so nice to have our small group because we didn't have to wait for a large group to get through zip lines or anything else like we have experienced at excursions at other zip lines in the past. -our driver Kisha! She was wonderful. We had a very smooth ride and she was so knowledgeable about the island. We felt we learned a lot about Roatan and we had a very safe experience. And that is so important because all the other Honduran drivers seemed to drive crazy but Kisha drove super well. -we were able to do so many things! This is definitely a full day excursion, but what was nice is that your driver lets you personalize where you want to spend the most time based on your own schedule. But overall we did love how many things we were able to do and have such a personalized experience. -the cost! We were so happy with the excursion price and what we got out of it. We got way more for our dollar with this excursion compared to any cruise excursion we found. -our favorite part was probably the zip lines. Guides were awesome and there were so many lines to zip across! -we also loved the chocolate factory (free samples!) and the snorkeling were runner up favorites from the trip! A few notes from our experience -this was a very full day. I would plan on this excursion being your full day in Roatan because you won't have much time for anything else -make sure to have lots of cash on hand! The excursion takes you to a lot of different groups that you should tip individually (zip line guides, snorkeling guides, animal park guide, and your driver). So make sure you have enough cash on hand to give a good tip because they do a wonderful job! Overall would highly recommend!

Hannah H
Logan, Utah, US










May 2022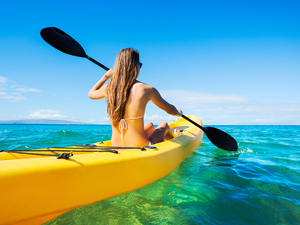 Mazatlan Bird Island Kayak and Snorkel Excursion S2231
4.5/5










2 Reviews
+ Add Review

Kayaking to the island- Bird's Island I believe - was great. I love to kayak so this was perfect. I was able to get some great pictures. Then off it was to do some snorkeling. Fantastic... colorful fish and even got to see a turtle swim by.

MelissaB
California










February 2022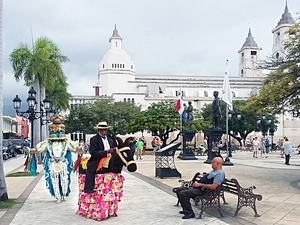 Taino Bay, Puerto Plata Highlights and Blue JackTar Beach Resort Excursion S6165
4.5/5










2 Reviews
+ Add Review

We had a great time sightseeing. Our guide shared tons of information with us and had us laughing the entire time - he was a jewel! Then we went to Playa Dorada for a little beach break and ti was amazing. We did not get in the water, but we relaxed by the beach and had a few drinks. Awesome day.

SammyJ.
New York










February 2022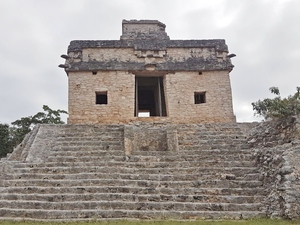 The Mayan ruins were lovely. The guide gave us such a great tour of thr grounds, sharing stories, history, etc. He was really passionate about it! We then headed to a little beach club, which was nice. We decided not to get in the water, but just relaxed by the poolside - had a few drinks and some snacks. Recommended!

Betty & Jimmy
Texas










February 2022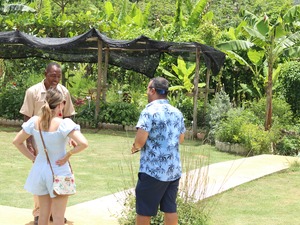 We wanted to try something different and this was definitely a perfect fit. The drive to the gardens was absoltuely beautiful. TThere are so many different plants, so many different uses that I had not even imagined. This was a great experience. Purchase the lunch! It was fantastic. Next time I will try the cooking lessons.

Jules
Boston










February 2022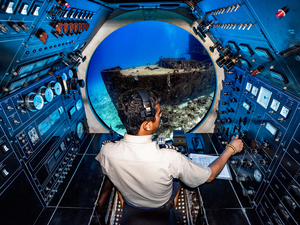 We all enjoyed this excursion. Our kids were fascinated with the submarine - they were so excited. A completely different view from in there. It was really great. The trip to El Cielo was amazing. So many shades of blue and we were able to see a few star fish when snorkeling.

Tim & Family
Washington










February 2022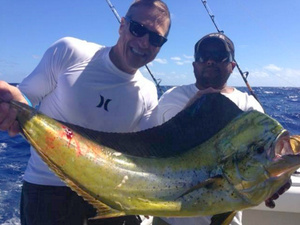 We love to fish, so this was perfect for us. It was a bit rough, but we enjoyed it anyways. The crew was great and very professional. We did do catch and release and got some great pictures. Thanks guys for a memorable day!

TJ1984
San Diego










February 2022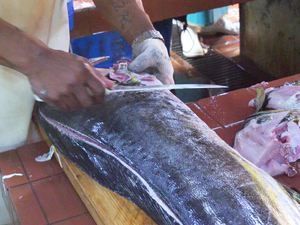 We really did enjoy this excursion. Different experience, its like you get a glimpse into the way of living in Barbados, which was lovely. Everyone was so nice. Our guide was fantastic. Shared so much information with us and told us so many stories - the fishermen did as well. We got to sample some food - Delicious! We would certainly do this again.

Karl36
Florida










February 2022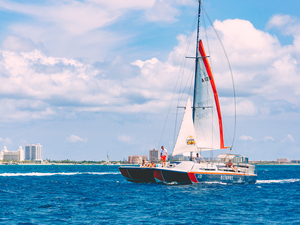 Aruba Catamaran Afternoon Delight Sailing and snorkeling Excursion S6167
4.7/5










3 Reviews
+ Add Review

Great day all together. The crew was so friendly and the snorkeling was fabulous. Thank you to everyone for a great day.

SuzyQ.
Texas










February 2022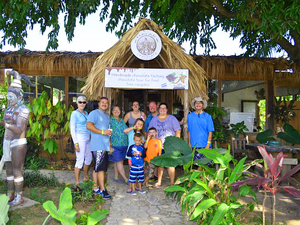 Roatan Private Chocolate Rum cake Factory, Sightseeing and Beach Break Excursion S6168
4.5/5










4 Reviews
+ Add Review

We had and excellent time. Our guide Kameron was the BEST!!! He let us choose exactly what we wanted to do. We did the chocolate factory tour and rum cake factory tour, they were average. However, the visit to the exhibit with the sloth, monkeys, birds, etc. was top notch. It was $15 extra, but if you like unique animals it is well worth it. They seemed to take good care of their animals and let some roam free. The best part was he recommended a small boat tour thru mangrove tunnels. It was $20 extra but well worth it. Maybe lasted 45 mins and was a true unforgettable time. He stopped anytime we needed anything. I would have given 5 stars but the directions to meet the guide were terrible. We spent over 45 minutes and alot of walking to find the pickup spot. We ported at Mahogany Bay. The best directions should have said go to where the taxi pickups are, then take a left which takes you up a small hill with steps, then you will go thru a security access gate to exit into the town. You will then walk down a small hill and there are the tour guides. I hope thos helps someone in future.