Shore Excursioneer Excursions Reviews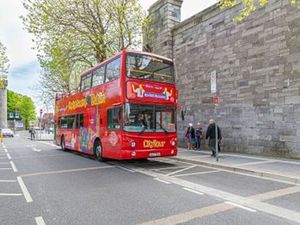 What a great way to see Dublin! My family and I loved this excursion. There is so much to do and so many places to visit. We bought the family day pass and totally worth it. The price was a great deal, so much cheaper than the excursions offered by the cruise ship. All we really wanted was to do some sightseeing and spend nice family time, so we decided to stay on the bus during the whole route. It was great. We saw some great city highlights in Dublin and really enjoyed the live narration. Interesting and educational. Highly recommend this excursion!

Jacky
Seattle, WA, US










August 2019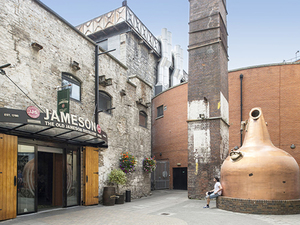 Dublin Highlights, Guinness Beer Storehouse, Jameson Whisky, and Howth Village Excursion S3700
5.0/5










1 Review
+ Add Review

Dublin is just amazing. Our tour guide was great and gave us a lot of information about its history. When you think about Ireland, you think about green views, delicious beer, whisky and, St. Patrick's Day but this tour was much more than just that. I enjoyed this tour very much and would do it again anytime. And yes, I learned the spelling was not wrong for whisky!

MiaL
New York










August 2019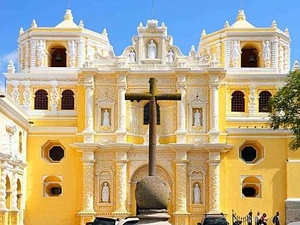 Loved the staff, loved the sites, loved the hot spring, loved the lunch, everything from start to finish was awesome, I highly recommend this excursion

Latoya
LA, CA, US










August 2019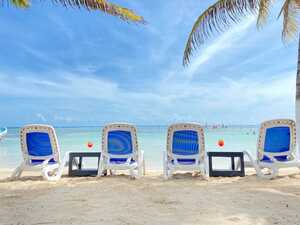 We loved this beach and would definitely go here again! All the staff were very friendly and took care of everything all day. When we were ready to eat, they led us to the very nice open-air restaurant and the food was delicious! Definitely ask for guacamole! Lorenzo was our waiter at the beach and he was super nice. The beach was lovely and not crowded. Yes, there are vendors who walk around when you first arrive but buy what you want and say "no thank you" if you aren't interested and they do not hassle you. There are some shops where you can pick up a souvenir or two as well. This is a great place to relax or for children to play!

Angel
Arkansas










August 2019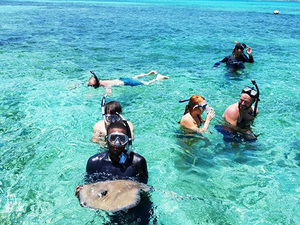 Belize Snorkel Hol Chan, Shark Ray and Caye Caulker Beach Break Excursion S3740
5.0/5










2 Reviews
+ Add Review

Very easy to find from the cruise ship. The 3 guides were awesome. Highly recommend.

NoNickname










July 2019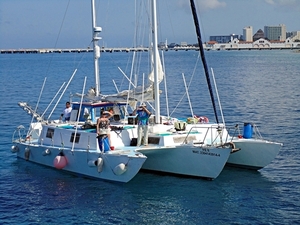 We really had a great time, this tour was all we wanted. The water in Cozumel is outstanding and the crew was AWESOME! They were a lot of fun and very helpful. we didn't want to go back to our hotel, I wish we could have snorkeled all day. There was alot of seaweed in Playa del Carmen but ZERO in Cozumel. Our next vacation should be in Cozumel!

Johnny C.
Philadelphia, DE










July 2019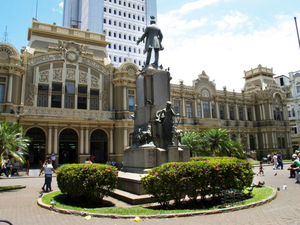 Puntarenas Jaco Beach City Sightseeing and Croc's Resort All Inclusive Day Pass Excursion S2847
4.5/5










2 Reviews
+ Add Review

Nice pretty and clean beach, but the resort staff was amazing, we loved it cant wait to go back!

JOhn
Victoria CA










July 2019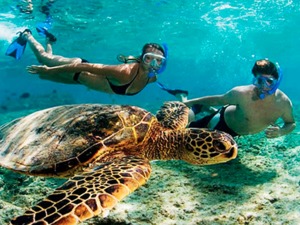 Costa Maya Reef Snorkeling and Beach Break at Ibiza Sunset Excursion S3732
4.0/5










1 Review
+ Add Review

I wasn't sure what to expect due to so many negative reviews of Costa Maya because of seaweed issues, but we ended up having a great time here. We took a taxi to Ibiza (only $10 for 5 people). The best part of the day was actually the snorkeling portion. We only had 7 people on a private boat and were taken out near some of the coral reefs. Our guide swam with us and pointed out several different species of fish, including a family of squid. We were most excited to see the sea turtle. The beach area itself is not spectacular as there was a large area fenced off for us to swim in keeping the seaweed away, but we still had a really nice day. The staff at Ibiza Sunset were all amazing!!! Gisella took great care of us all day. The fajitas were excellent! Drinks were all good, and very strong. After a full day, we headed back to port and enjoyed a little bit of shopping.

Shanlovestocruise
Dallas, TX










July 2019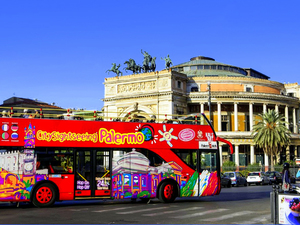 We decided to book this excursion, as we did not want to rent a car and turns out that was the best idea as we saw amazing places around the city. If you are looking for the best option for your dollar, great service, flexibility to see what you want to see then this is a must. You can do the full route or just hop on and off to each location. This is a very, very good option!

Hong
Negaunee, MI










July 2019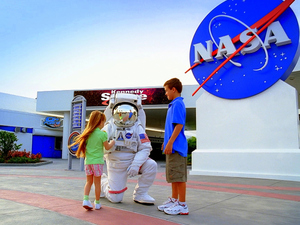 This is such a great excursion. My kids and I really enjoyed it as a family, it was educational and interesting. The best part was the shuttle launch experience, it was AWESOME! We also got to meet and listen to a real astronaut who was training (and for the life of me I cannot remember his name). We just loved it so much!

Holly
Perry, Georgia










July 2019