Shore Excursioneer Excursions Reviews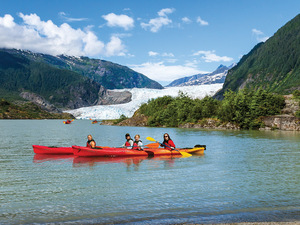 This was one of our greatest memories of our cruise ship journey last month. The guide was awesome and went above & beyond to offer an unforgettable experience while on this tour. The kayaking portion was not strenuous as I thought it will be, spotted some eagles on our way. Afterward, we were taken to the salmon baked buffet which was delicious.

Lavern
Sherman Oaks, CA










October 2019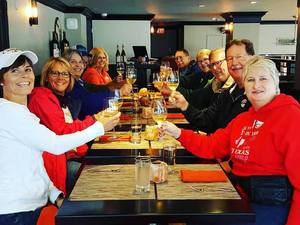 Juneau Food Tasting Walking Excursion S3642
5.0/5










1 Review
+ Add Review

We were part of the Carnival Legend middle of August and I decided to take something shorter as per traveling with our Grand Parents. This was simply our best day in Juneau, learned about their customs, culture and tasted a lot of goodies. This is a low speed activity and everyone enjoyed it.

Jean
Philadelphia, PA










October 2019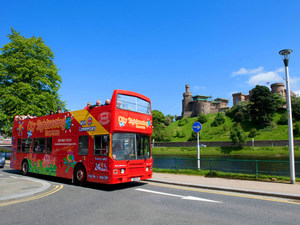 Invergordon Hop On Hop Off City Sightseeing Bus Excursion in Inverness S3192
5.0/5










2 Reviews
+ Add Review

We recently visited the port and purchase my bus tickets. This was the best way to get around and see the most sites easily. Get on your own and tailor our day was fantastic.

Bradley
Oklahoma City, OK










October 2019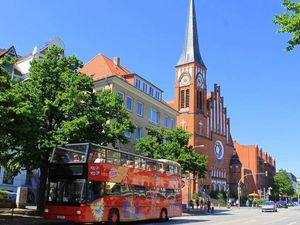 Kiel Hop On Hop Off City Sightseeing Bus Excursion S3195
5.0/5










2 Reviews
+ Add Review

We just stayed on the bus rather than getting off at any of the numerous stops. The route took more than an hour to complete. The bus was clean and the driver was courteous. The headphones worked and we were blessed with a beautiful day. My family and I enjoyed this trip. It was so much cheaper than any of the other "highlight" tours and the expensive taxis!

William
Dekalb, IL










September 2019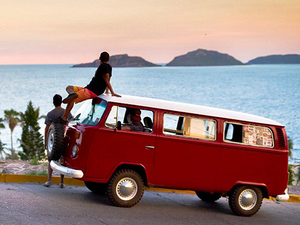 When we saw this excursion and the VM kombi, we decided to do this. We were very excited; the van was very retro. The experience was amazing + visiting the highlights WOW! We loved it.

Lory
Collinsville, OK










September 2019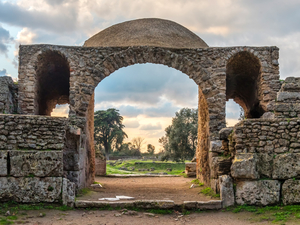 Naples Private Paestum Greek Temples Excursion S3611
5.0/5










2 Reviews
+ Add Review

The excursion was the perfect way to get more into the culture and history of this port. Naples is amazing but this excursion made it even better. Our guide helped us a lot although the excursion to the temples is not guided, still, we were amazed by the beauty and mystery. Great price and only me and my family.

Jennifer S.
Puerto Rico










September 2019
Belize Snorkel Shark Ray Alley, Coral Gardens and Caye Caulker Beach Break Excursion S3739
5.0/5










2 Reviews
+ Add Review

We had such a wonderful time on this excursion. We felt safe the whole time. Everyone was so nice and went above and beyond to give us the best experience while visiting Belize!! Highly recommend this excursion!

Great, Safe experience
Belize










September 2019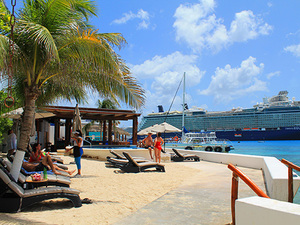 Cozumel Adults Only All Inclusive Beach Break at Del Mar Latino Excursion S3766
5.0/5










1 Review
+ Add Review

Last minute excursion booked onboard the ship the night before. Brand new location, near the port. It's waking distance - make a left when you exit and it's on you left hand side. Walked in and was greeted with a smile and great welcome - automatically felt like home. Bartender offered a drink as we were being checked in. It was delicious and refreshing and strong - this was the start of a great day! Got to our chairs and placed a food order - I ordered all things seafood. ALL THINGS SEAFOOD WERE DELICIOUS!!! Drinks flowed music was great and service was impeccable. Note the following: 1) this place is small! It's perfect to get away from the crowd and just lounge. 2) there is really not a beach. There are steps into the ocean that is rough and for me not safe. The beaches in Mexico have never been a thing for me so I don't mind at all. 3) ask for things that may not be on the menu. The best dish I had was Octopus I probably ate all of their supply and it wasn't on the menu. 4) it is a perfect getaway for a few hours and has all the basics of what's needed. I can't wait to get back to Cozumel and make this my go to spot!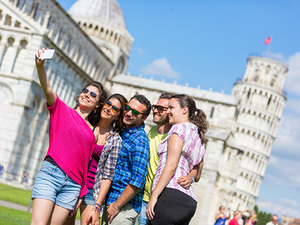 La Spezia Shuttle to Florence and Pisa Excursion S3756
5.0/5










2 Reviews
+ Add Review

I purchase tickets for the bus ride to Florence and this was the easiest (and by far the least expensive) way to explore Florence on my own. Very impressed with the Italian Renaissance, their architecture and statues are simply awesome. The maps we were provided with were very useful and the transport staff is eager to make suggestions and offer advice on where to go and what to see during the time you have at each stop.

Jamie N.
Twinsburg, OH










September 2019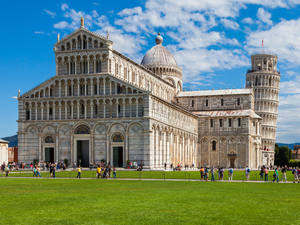 My group really loved this tour having our own transportation and guide just for us. This was really worth it since we had a personalized service. Visited the famous Pisa and the leaning tower. The BEST! Lucca was ok. If your ship is staying long enough (12hrs) in the port, I will highly recommend this tour.

Erin
Portland, PA










September 2019