Shore Excursioneer Excursions Reviews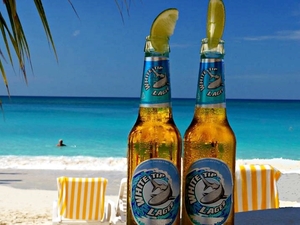 Awesome Excursion! Guide was very fun and informative. Plenty of alcohol to sample.

NoNickname










February 2019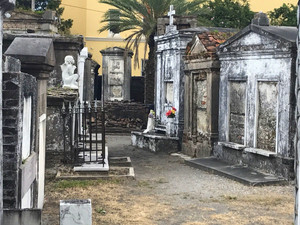 New Orleans Cemetery and Voodoo Excursion S3341
5.0/5










2 Reviews
+ Add Review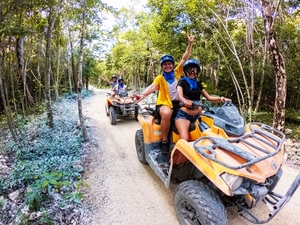 My husband and I had a blast on the ATV. The check in location was a bit hard to find but our guides were excellent. They were very attentive and informative!

Jamie
Detroit, Michigan










February 2019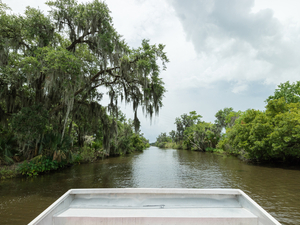 New Orleans Bayou and Swamp Excursion S3357
5.0/5










3 Reviews
+ Add Review

Tour was great! it was a pretty cold day to be on the water but our guide was funny and informative!

Jamie
Detroit, Michigan










February 2019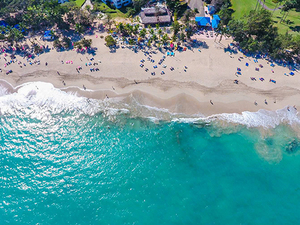 Amber Cove Puerto Plata Highlights and Blue JackTar Beach Resort Excursion S3100
4.9/5










7 Reviews
+ Add Review

The walk to get to the meeting point was a lot further than we anticipated but once we got there it was wonderful. The guide took us around pointing out historical places. There was several pushy people in the markets surrounding the stops but the guide did a good job of interfering when they wouldn't stop at "no thank you". We visited right after a storm so the beach wasn't real clean and the waves were too rough but it would probably be perfect if we have went a few days later. The waiter came through often and the food/drinks were good. We would definitely revisit.

NoNickname










February 2019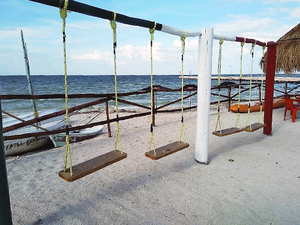 We've been sailing Carnival Valor this week and happened upon this place. Best time ever. So relaxing, fantastic food and drinks, and the staff were amazing. We plan on returning and spending a week here.

Partyof6
Oklahoma










February 2019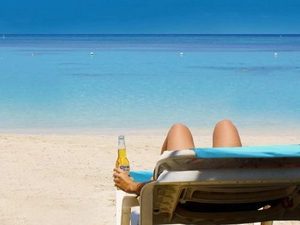 WE HAD THE VERY BEST TIME. THE STAFF WAS REMARKABLE. Drink were great, staff was so service oriented , it was nice to be pampered.

Kat
Temple Terrace










February 2019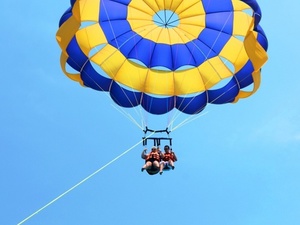 Cozumel Mr. Sanchos Beach Parasailing Excursion S1183
5.0/5










7 Reviews
+ Add Review

My Son and I did this and it was amazing! I was so thrilled to be able to experience this with him.

NoNickname
USA










February 2019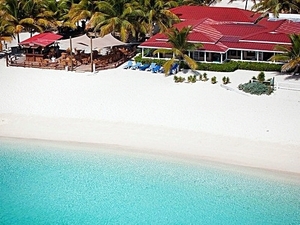 Grand Turk Bohio Beach Resort Day Pass Excursion S2298
5.0/5










3 Reviews
+ Add Review

Took a taxi out to their resort. It was postcard beautiful. It was quiet and not rowdy like the beach by the cruise pier. The sand is white powder. We were given lounge chairs but towels are $10 a day to rent. Take your cruise ship towels. We were only offered burgers during our visit. They were tasty. There is a lot of beautiful coral to be found along the beach.

NoNickname










February 2019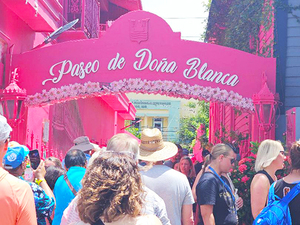 Amber Cove Puerto Plata City Sightseeing Excursion with Cable Car Ride S2660
5.0/5










7 Reviews
+ Add Review

We were lucky to get Victor and "Bas" as our guide and driver. Victor was an excellent tour guide. He is very knowledgeable about the areas, culture, and all the ins and outs of the tourist traps. He kept everything flowing and was never boring. His presentation was done in English and we had no trouble understanding him. We were offered beverages throughout the tour and were shown extreme hospitality by all employees. The bus was air conditioned, clean, and comfortable. It even had wifi in it. We never felt scared or put in any harms way.

NoNickname










February 2019