Shore Excursioneer Excursions Reviews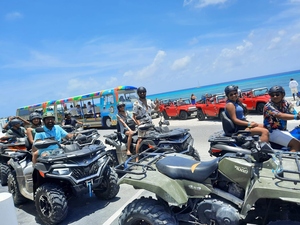 Grand Turk ATV Adventure Excursion S6196
5.0/5










1 Review
+ Add Review

We booked the atv tour not knowing what to expect just that we wanted something different from another beach day and we picked correctly; I can't remember the last time we all had so much fun! The trip started with a safety briefing and lessons on how to drive the atvs. The atvs were well maintained and you could ride single or double. We had a couple of stops for shopping and pictures along the way. I truly believe we saw so much more of the island than we would have with a golf cart or tram. Some advice: 1. Bring sun glasses (or they have some you can borrow) 2. Leave yourself extra time to find the meeting spot after getting off the ship (it is close but for a first timer you feel like you may be heading the wrong way)

JKorkes
Orlando, FL










December 2022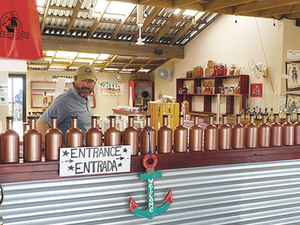 Roatan Let's Enjoy Roatan Private Excursion S6170
5.0/5










1 Review
+ Add Review

Helped to settle anxieties just starting off. Some of our crew ran late but the staff was very accomodating. They even switched initial tour guides and Jeff did everything in his power and made our trip a memorable one! Our group ranged from age 2-80 and they accommodated all the way through!! Only disappointment was the lack of air conditioning in the van for the olders and toddler.

Kimv
Houston, Texas










December 2022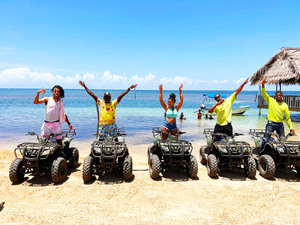 Roatan ATV Jungle Adventure Excursion S6207
5.0/5










6 Reviews
+ Add Review

I was one of the first to take advantage of the great adventure. Dave Bennett is a local and is well known around the island. He is knowledgeable off all the activities and is extremely safety conscience. He and a nephew picked me up at the port in an A/C VAN and transported me to the ATV storage area. He provided a safety helmet and a brief orientation. The ATV was brand new and do easy to ride and navigate. We rode along the trails and backroads of the jungle and along the beach stopping several times for pictures and narrative. I had an absolute blast and felt very safe during this amazing excursion and recommend it highly. BTW, I'm 81 Y/O!

ETFlash
Granbury, Texas










October 2022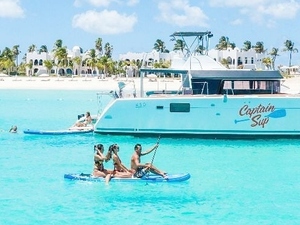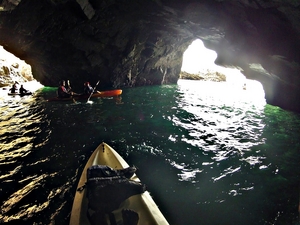 Ensenada Arbolitos Beach Kayak Excursion S1654
5.0/5










1 Review
+ Add Review

We had one of the best times and take great pics with the seals and west coast. Very friendly

jayy
Texarkana, Arkansas, US










August 2022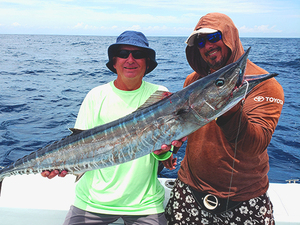 Roatan Private Fishing Charter Excursion S6172
5.0/5










1 Review
+ Add Review

The fishing trip was fun and exciting. We caught multiple fish and the guide was working hard to find bigger fish. This was one of the highlights of my cruise.

Joey
Bountiful, UT










July 2022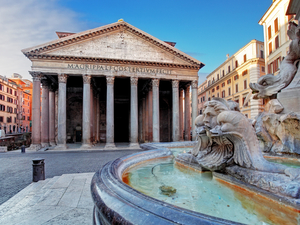 We loved this tour. Our guide, David, was delightful and informative.

Sandy
Issy-les-Moulineaux, Ile-de-France, FR










May 2022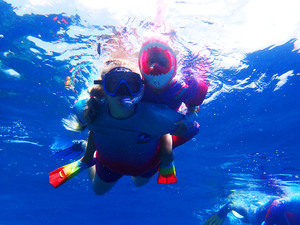 Roatan Best Experience Excursion S6176
5.0/5










10 Reviews
+ Add Review

We LOVED this excursion!! We honestly were a little worried at first because the excursion looked too good to be true. But it really was everything it promised and more! A couple highlights: -our group was only 4 tourists large which was just our party. It was so nice to have our small group because we didn't have to wait for a large group to get through zip lines or anything else like we have experienced at excursions at other zip lines in the past. -our driver Kisha! She was wonderful. We had a very smooth ride and she was so knowledgeable about the island. We felt we learned a lot about Roatan and we had a very safe experience. And that is so important because all the other Honduran drivers seemed to drive crazy but Kisha drove super well. -we were able to do so many things! This is definitely a full day excursion, but what was nice is that your driver lets you personalize where you want to spend the most time based on your own schedule. But overall we did love how many things we were able to do and have such a personalized experience. -the cost! We were so happy with the excursion price and what we got out of it. We got way more for our dollar with this excursion compared to any cruise excursion we found. -our favorite part was probably the zip lines. Guides were awesome and there were so many lines to zip across! -we also loved the chocolate factory (free samples!) and the snorkeling were runner up favorites from the trip! A few notes from our experience -this was a very full day. I would plan on this excursion being your full day in Roatan because you won't have much time for anything else -make sure to have lots of cash on hand! The excursion takes you to a lot of different groups that you should tip individually (zip line guides, snorkeling guides, animal park guide, and your driver). So make sure you have enough cash on hand to give a good tip because they do a wonderful job! Overall would highly recommend!

Hannah H
Logan, Utah, US










May 2022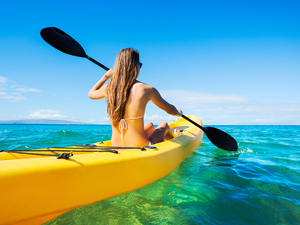 Mazatlan Bird Island Kayak and Snorkel Excursion S2231
4.5/5










2 Reviews
+ Add Review

Kayaking to the island- Bird's Island I believe - was great. I love to kayak so this was perfect. I was able to get some great pictures. Then off it was to do some snorkeling. Fantastic... colorful fish and even got to see a turtle swim by.

MelissaB
California










February 2022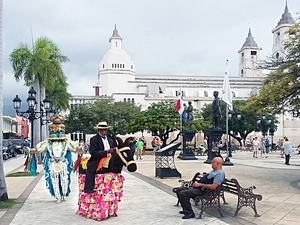 Taino Bay, Puerto Plata Highlights and Blue JackTar Beach Resort Excursion S6165
4.5/5










2 Reviews
+ Add Review

We had a great time sightseeing. Our guide shared tons of information with us and had us laughing the entire time - he was a jewel! Then we went to Playa Dorada for a little beach break and ti was amazing. We did not get in the water, but we relaxed by the beach and had a few drinks. Awesome day.

SammyJ.
New York










February 2022