Shore Excursioneer Excursions Reviews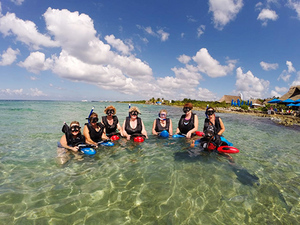 Our cruise didn't offer the "power" snorkel and we found this one. First time booking with Shore Excursioneer but we felt totally at ease from the start. We were greeted at our meeting point just across the street from the port and met by the friendliest couple, a husband and wife team that guide the tour and own the tour company. A short ride to the beach and snorkel gear was provided but my husband used his own mask. Honestly I just went along to be with my husband and did not snorkel but still enjoyed the beach and the rest of this tour. The power snorkel was very easy for my husband to catch onto after brief instructions. Not only do you get a snorkeling experience in crystal clear waters off a dock but they have a guacamole making demonstration that we ate after. Then we learned about the interesting history about Tequila is harvested and made with samples offered. Didn't know that true tequila doesn't have a worm in the bottle. There was adequate time to snorkel and still time to enjoy the demonstrations. Even though I didn't snorkel I still felt like I got my moneys worth just from the experience. Clementine and his wife Isla(?) were very professional, friendly and delightful people. They are very knowledgeable and I would trust any tour that they offer and tour with them again. When we left we felt more like we were leaving friends rather than tour guides. I highly recommend this tour.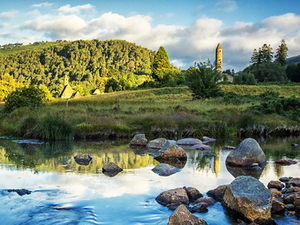 This excursion was amazing. We were picked up by a brand new very comfortable van right outside our cruise terminal to start our day. The driving to get to the mountains was a bit long but totally worth it. The views were just breathtaking. Our guide was very knowledgeable and told us a lot of information from Ireland and some interesting facts about the monastic site we also visited. So much history on those buildings! We also spent a great time doing some shopping. We got great things for our friends!.So, in conclusion, the excursion is long but you don't feel it. Definitely, it was a great choice. Do not forget to bring your camera.

littlegirlsam
Manhattan










April 2019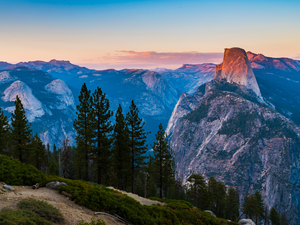 Not much to say. We did not have any idea about what to do in San Francisco and this excursion was perfect for us. My wife loves nature and hiking so she had a blast. I had a great time taking some pictures and just having a nice and quiet walk in Yosemite National Park. This excursion is long but we had a few rests stops along the way and my wife was happy so I was happy if you know what I mean... lol.

BigBobbie
Vermont










April 2019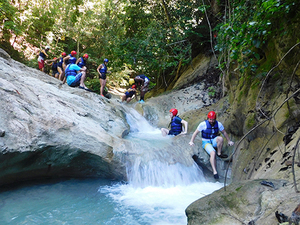 SO MUCH FUN!! We were a group of 6 people all family and we were just happy with this tour. Our guides were excellent, they made sure we had a great time at the waterfalls! The food was good too and the zip lines were awesome! If you want to have fun this is your choice! Highly recommended.

Lily Wilson
Connecticut










April 2019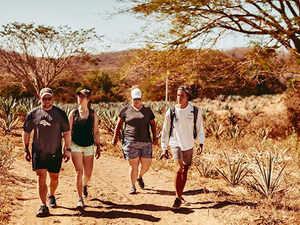 We are tequila lovers and this excursion was just perfect. We could taste a sample of the tequila made in the distillery and purchased some tequila bottles at the end! Although the hiking is not very strenuous, it is long so be prepared. Other than that, this excursion was great!

Nate2018
Nashville










April 2019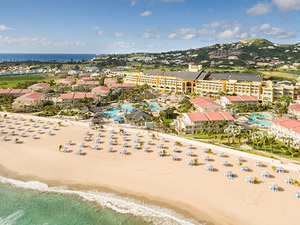 Excellent resort for a day pass! Pick up was easy and we got to the Marriot faster than I thought. The check-in was quick and we spent the day at the beach. The food was great and the casino was really fun!! I recommend this excursion to anyone!

Layla Hamilton
New York City










April 2019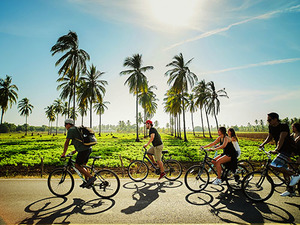 Mazatlan Tropical Bike Adventure Excursion S3702
5.0/5










1 Review
+ Add Review

Highly recommend this excursion! We were in a very small group, our guides picked us outside the cruise terminal and once we were all set up in our bikes we started our tour. We are a bit slow bikers so we were worried about being left behind, that did not happen at all. Our guide (I wish I could remember his name, I feel awful I don't, he was great!) took the excursion at a slow pace so we could pedal at our rhythm. The gardens we visited were beautiful and we got some good food at the end! We loved it!

Blair
Denver










March 2019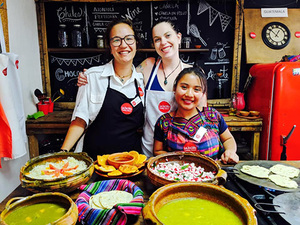 My whole family and I went to this excursion during our cruise and we had lots of fun! Our chef was an expert and very patient with us (my first time cooking.. lol). After the class, we sat together with our group and shared our dishes! I have to say it was good (even for me)! Thank you to all the people involved to make this experience amazing. I recommend definitely recommend this excursion!

Joseph06
Chino, California










March 2019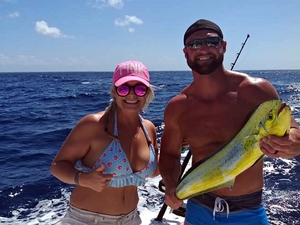 We booked the private Spoed Boat Tour. We were on a cruise ship and had stopped at Cozumel for the day. We took a taxi to the marina and it was $16 for 8 of us. Our guide was there waiting for us. The boat was beautiful, clean and plenty of room for everyone. They asked what we wanted to do for our day. We had decided to try deep sea fishing and enjoyed it. We all caught a fish then we went to three different spots to snorkel and all three were different. Our guide was extreamly helpful with our kids and showing us cool things under water. They provided eveything we needed to snorkel and fish. Then we went to the famous Sandbar were we had stingrays swimming around us. It was absolutely breathtaking how beautiful it was there. They provided drinks and homemade ceviche and guacamole for everyone. If I could give them 10 stars I would we had the best day ever and made so many memories! Thank you!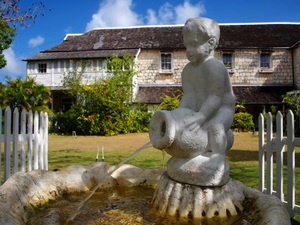 Dan was a great tour guide! He made the day memorable. He was professional and courteous, had perfect English, gave us an extended tour and found us some great jerk chicken for lunch! His car was spotless and new! He didn't try to upsell us and listened to what we wanted to do! Thanks!

Jamaica for a day
Georgia










March 2019