Shore Excursioneer Excursions Reviews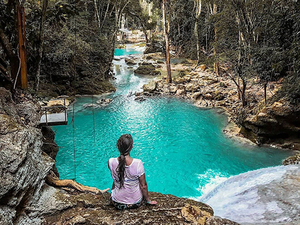 Ocho Rios Blue Hole Adventure Excursion S3753
5.0/5










1 Review
+ Add Review

We had so much fun. Blue hole is gorgeous. We chose just to relax and swim while we were there but had other things to do. There were other people climbing up the waterfalls and jumping! It was a great day for all the family, our oldest kid (16) had a blast on the rope swing!

NancyMcD
Canada










June 2019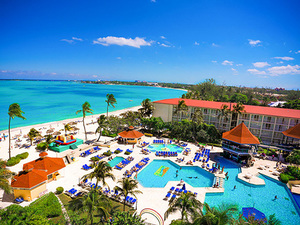 Great resort with amazing service. The facilities are beautiful and the food and drinks were great. There was so much to do including flying trapeze and a rock climbing wall. It was better than the activities on the ship!

r2d2
Brooklyn










June 2019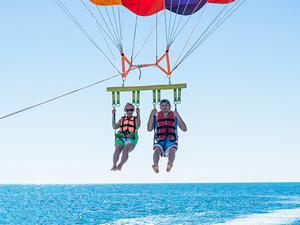 Best excursion so far. We could ride all together and that was the most important part for us. My wife, my daughter and I had an excellent time. The captain was great and always attentive to our needs and safety. Highly recommended.

Bill03
Dallas










June 2019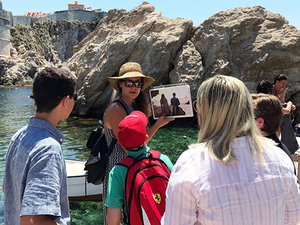 Dubrovnik Old Town Game of Thrones TV Show Sites Walking Excursion S3589
5.0/5










1 Review
+ Add Review

My husband and I had a blast!! We love GoT and this excursion was amazing! The driving to Dubrovnik was short and very comfortable and our guide was awesome. She was very friendly and knowledgeable about the TV show and Dubrovnik. We enjoyed the walk through the filming location spots but it was also nice to learn more about the city. And the cherry on top was sitting on the Iron Throne replica! We took lots of pictures!! Highly recommended!!

Milly98
New Hampshire










June 2019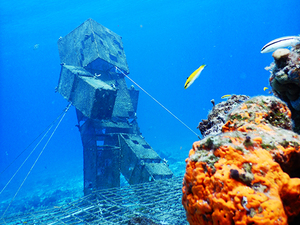 Cozumel Coral Reef Restoration Program, Snorkel, and Beach Break Excursion S3748
5.0/5










1 Review
+ Add Review

This excursion is different in a good way. This is our third time in Cozumel in 5 years and every time we are there we do some snorkeling and diving. This time we learned so much about the beautiful reefs we always admire and how to take care of it. We wanted to do something for this amazing ecosystem plus having a fun time snorkeling and this excursion was perfect. The guides are very professional and really know what they are talking about. I will recommend this excursion to every person I know!

DuponFamily
New York










June 2019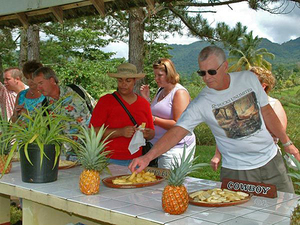 Very educational and tasty excursion! We learned a little history of the place and we could taste lots of different fresh fruits! Best pineapple I have ever tasted! In the end, we had a delicious lunch. Highly recommended.

Nancy7899
Boston, Massachusetts










June 2019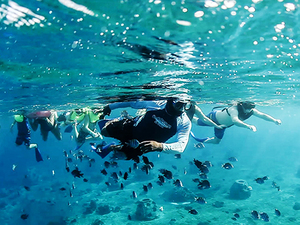 Cozumel Shore Snorkel at Sunset Beach with Lunch and Beach Break Excursion S3747
5.0/5










1 Review
+ Add Review

Positive side: All of it! The beach and the food were great! The snorkel part is on shore so it is normal not to see as much marine life, we saw colorful fish though. Negative side: If I need to complain about something... would be the sun! It was hot in May. But that made the water feel even better.

Callahan
New Jersey










June 2019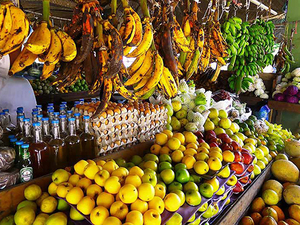 We had an awesome tour by Percy- He was friendly, and knowledgeable. He answered all of our questions and taught us so much in a conversational way instead of sounding like he was reading a script- it was like having a good friend show us around. We felt so comfortable and at ease as we toured and tasted our way through Beautiful Belize learning about the culture and cuisine. We tried "patties" fresh fruit from a local fruit stand- most delicious papaya I have ever tried!!! We went to the Travelers Rum Factory and really enjoyed not only the excellent Rums, brandy and wines, but the history as well. We were able to see and take photos with several Belize landmarks including the Belize sign, St Johns Cathedral, and the lucky turtles just to name a few. We finished our tour with an amazing authentic Belizian lunch. So be sure to check out this excursion- be sure to ask for Percy, and most of all be sure you go hungry-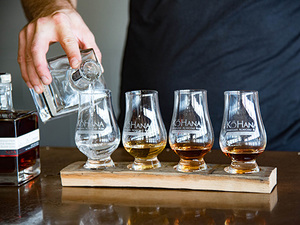 Honolulu Oahu Tastings - Malasadas, Sugar Cane Plantation and Rum Distillery Excursion S3738
5.0/5










1 Review
+ Add Review

We have a great time. Our guide was amazing. He gave us very interesting information during the whole excursion and the sugar cane and rum tasting was a good touch! It was a nice day!

Jessie12
Matawan, New Jersey










May 2019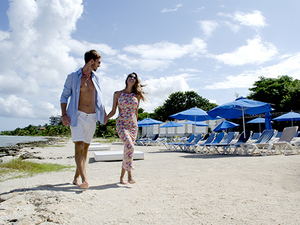 Cozumel Playa Uvas Beach Break Day Pass Excursion S1163
5.0/5










2 Reviews
+ Add Review

Surprisingly, this was a great beach club. Clean and good facilities, the food and drinks were very good as well and the staff is very friendly and helpful. The ambiance is great either if you want to relax or have fun.

Crystal002
Royston, Georgia










May 2019