Shore Excursioneer Excursions Reviews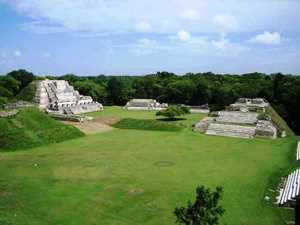 Belize Altun Ha Mayan Ruins and Tropical Jungle Monkey Reserve Excursion S1236
5.0/5










3 Reviews
+ Add Review

As others have said we had a private tour just my husband and myself and our guide Melanie. She was so engaging told us facts about Belize as we drove through the city to the monkey sanctuary. Once there the Monkey tour guide took us into the woods and was able to get a young monkey to eat out of the palm of my husbands hand. Then we got to enjoy the sounds of the howler monkeys as they howled at another family of monkeys in the distance. We were able to record these amazing creatures that sounded so much bigger than they were. And I got the most amazing pictures of the monkey who came down to eat. After that we were treated to a local lunch and then in spite of down pouring rain we continued on to the ruins. Melanie continued to give us so much interesting information and let us wander around as long as we wanted. We never felt rushed and returned to the ship with a bit of time to browse the shops. I can't recommend this excursion enough truly a day I will never forget. Thanks Melanie for making us feel like family!!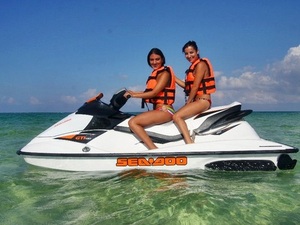 Grand Cayman Jet Ski Rental from Beach S1678
5.0/5










3 Reviews
+ Add Review

My husband and I rented the one hour jet ski rental. We were able to take turns driving and riding. We followed the employee driver 5 miles out into the ocean where he showed us the area for us to do our cruising. He stayed on his own jet ski visible the entire time and was not intrusive. He was just there in case we had problems but let us do whatever we wanted and was then there to guide us back to shore when our hour was up. It was an excellent experience, and everything was just as advertised, with one small exception. It was advertised that we would get transported to the location, but it was actually about a 5 minute walk from the cruise port, so not a big deal. And a small locker with a lock was made available for us to store valuables while on the water. Tour driver was extremely friendly and professional.

Jet ski experience. Great service
Grand cayman










December 2018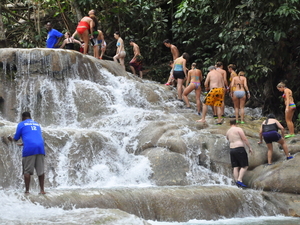 Great Excursion. We have done this 3 times now. Will definitely be back

NoNickname










December 2018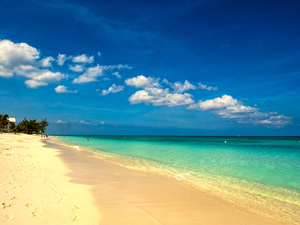 Grand Cayman Seven Mile Beach Getaway Excursion S2281
3.3/5










7 Reviews
+ Add Review

It is a very nice beach on which you can walk for a long distance with always very nice sandy beach.

Brigitte Boyer










December 2018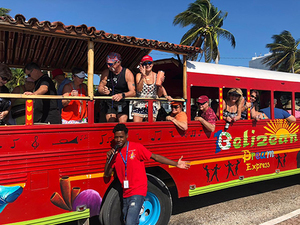 Belize Party Bus and Sightseeing Excursion S3650
5.0/5










2 Reviews
+ Add Review

I enjoyed myself. Between Cynthia, Persy and Philip (our driver) I am not sure who I can send the biggest gratitude for showing us Belize has to offer. I am definitely booking future excursion with you guys. thanks again. see you soon!

jaime
Belize










December 2018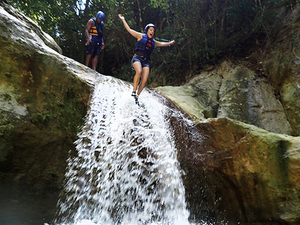 Amber Cove Puerto Plata Damajagua Waterfall Jump and Slide Funtime Excursion S3476
5.0/5










6 Reviews
+ Add Review

I recently returned from a cruise I shared with my daughter and her family. My grandkids had selected the Damajagua Falls Jump and Slide tour as the one they wanted to experience. Loving (and trusting) my grandkids, I signed on for the tour as well. The hike to the falls took about 30 minutes and was probably the hardest part for me (just shy of 65 years old). The staff was patient and encouraging and took a few breaks on the way to make sure the group was rested and hydrated. After the initial heart-pounding "WHAT AM I THINKING!?" moments on the first jump, it was a wild and challenging adventure. The guides were wonderful. A young man (Aristides?) led us through the course. At one point he did a somersault off of one of the falls. They were mindful of our safety at all times and often held our hands to guide us through some tricky passages. Our one disappointment was that our Go-Pro wouldn't work and we ended up with no visual proof of our skills and bravery. Winston got us back to the ship with rum punch and organic bananas to add to our sense of accomplishment. If you are looking for an excursion that is out of the ordinary and one that will challenge you…this is it!

Nana
Illinois










December 2018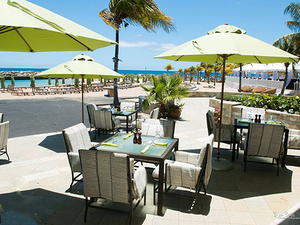 Our transportation was prompt. We had a great day at Carambola. We did do the additional umbrella rental once we got there for a nominal fee. The beach excursion did include chaises and RT transport. Bathrooms were modern and very clean too!! Drinks were available for purchase. This is a must do and we will be returning on any future stops in St Kitts for sure.

SusanL










December 2018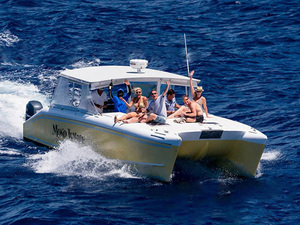 St. Kitts Catamaran to Nevis, Colonial Plantation and Beach Break Excursion S3208
4.5/5










2 Reviews
+ Add Review

Power Catamaran was fast and comfortable for the 30 min ride to Nevis. Was rough at times, but not too bad. Arrived in Nevis and was greeted by our tour guide where we he narrated an island tour of the island, finishing up at the Beach for lunch and a very short beach break. If you're looking for beach time this is not the excursion for you. Although the tour was interesting, it was a bit long as I would have enjoyed more time at the beach. As it was, we may have had 30 min on the beach before we headed back. They should really shorten the tour, (Or maybe add drinks?) and increase beach time. All in all, we enjoyed the excursion and everything went as described.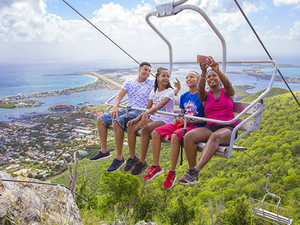 Was not too convinced but really loved it!!(a little bit scared of heights ☺) the view from the Sky Explorer is so serene and beautiful. This was educational mixed with some adrenaline!

Rhonda.80
Charlotte










November 2018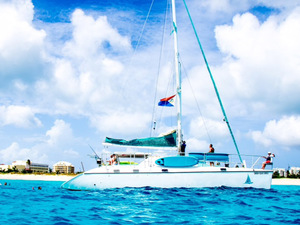 St. Maarten Deluxe Sailing Excursion S2087
5.0/5










1 Review
+ Add Review

What an unforgettable day and my family still talks about it. Since we were cruise ship passengers we were only in port a few hours and found ShoreExcursioneer and chose this excursion that didn't have an age restriction since we were traveling with 6 minors and 10 adults. What a blast! The catamaran had water toys and the Tarzan swing that you MUST try! so fun! Open bar and a delicious homemade meal. The Captain was very accommodating and took us to calm locations for so even the little ones can enjoy the water (jackets provided) I could go on and on...what a wonderful experience for our family! Thank you Ana and crew!

Cynthia Soulier
St John's










November 2018